DDR Devils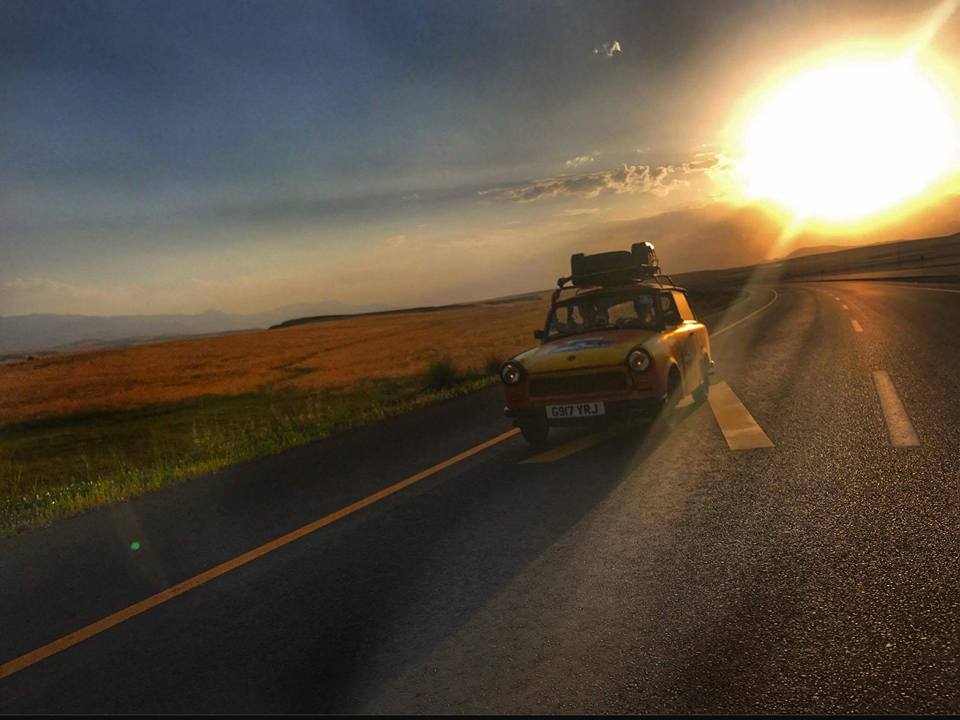 Mongol Rally 2017...DDR Devil Style!
In 2017, Tetrosyl supported and sponsored The DDR Devils in their first Mongol Rally, a 10,000 mile trip from Goodwood Racing Circuit near London to the small town of Ulan Ude in Southern Russia, close to the border with Mongolia! The team raised money for various charities including Mind UK, Epilepsy Ireland and Cool Earth on the journey, their aim being to raise over £1,000 for each charity.
The DDR Devils is made up of a trio of school friends, and when we were first contacted we were immediately inspired by their enthusiasm, the strength of their friendship and their willingness to succeed. Their car also had a part to play in the decision, as the rally requires competitors to use a vehicle completely out of its comfort zone – their choice was a 1991 Trabant 601 Kombi called Uwe, a car with bodywork made of cotton and a 600cc engine turning over an unbelievable 26hp! We couldn't resist participating in this awesome adventure.
They asked if Tetrosyl could supply some much-needed essentials for the trip, which could last up to 8 weeks! We gladly acknowledged, and set about building a list of essential products that the team would need for their journey, including our Flat Mate emergency repair kit, Tetracan jerry cans, Demon cleaning products and our new range of air fresheners, which will hopefully combat the inevitable smell that will build in the cockpit!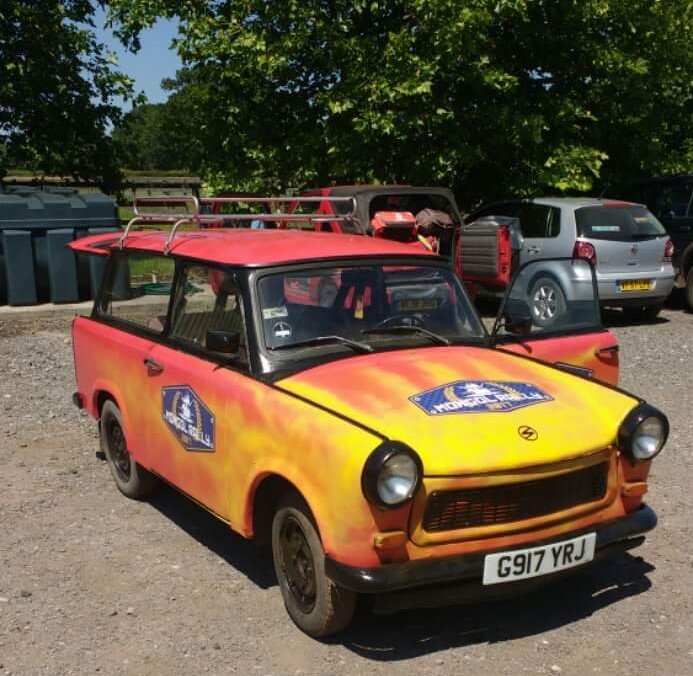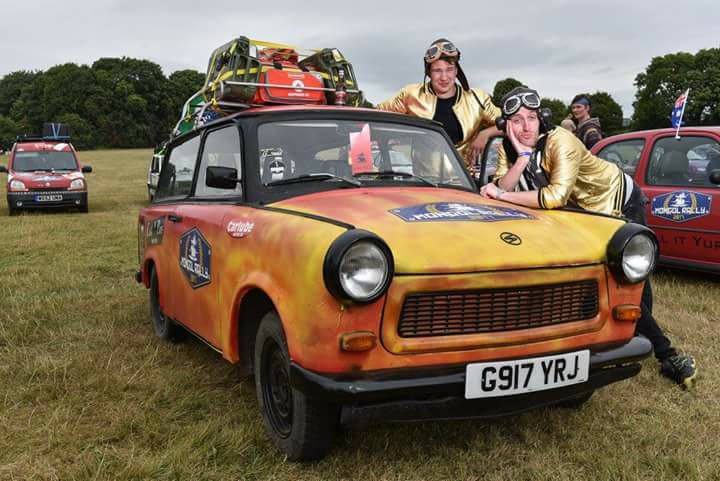 Their adventure began in mid-July at Goodwood Racing Circuit, and in just a day they were ready to cross over to Europe – this was a piece of cake! After a quick stop at Uwe's birthplace, a factory in Eastern Germany, they were into the Czech Republic just a few days after they set off. The miles clicked by, and so did the countries. After the Czech Republic there was Austria, Slovenia, Croatia and… that was it. Uwe ground to a halt on the Croatian coast with a seized engine, and the trio had an impromptu Croatian holiday while a local mechanic aimed to fix the car.
After the engine was stripped down and the crankshaft was refurbished, the team were back on the road, and passed Bosnia, Serbia and Bulgaria by the end of July! A day later they were into Asia, a new continent and the one that the finish line was located in. Sadly, that finish line was still 5000 miles away. No problem though, and within a few days were through Turkey and ready to cross the border into Iran. Unfortunately though, Uwe wasn't, and once more, the crankshaft gave up in the town of Dogubeyazit, just 35km from the border crossing.
Despite their best efforts, Uwe was unable to be relived, and they had to retire in Eastern Turkey with a broken crankshaft. In spite of this, Uwe did travel over 3,500 miles, not a bad effort for a car made partly of Cotton and manufactured in Communist Germany!