Sir Stirling Moss endorses Nitrox substitute 4 lead
Nitrox recommended by the British motor racing legend
Back in the late 1990's we were privileged to have British Racing legend Sir Stirling Moss O.B.E personally recommend Nitrox substitute 4 lead.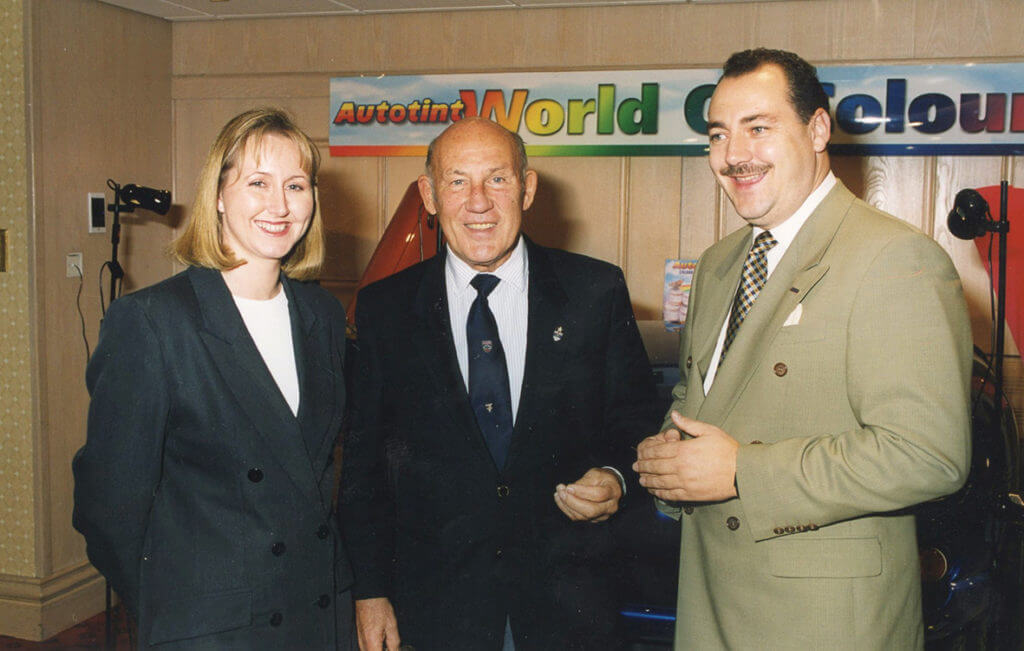 Chairman of Tetrosyl, Peter Schofield and wife Simone with Sir Stirling Moss
Nitrox substitute 4 lead was brought in due to 4 star petrol being phased out and unleaded petrol quickly becoming the legal requirement. This was the solution for vehicles with soft valve seats that required an additive to protect them from wear, which 4 star petrol would have done previously.
The modern equivalent of Nitrox substitute 4 lead can now be found under our Carlube brand, more information of which can be found within our Carlube brand page.
Nitrox still continues to be an excellent additives range, consisting of Hot Shot Power Boost, Petrol boost and Diesel Boost, more information on these can be found on our  brand page.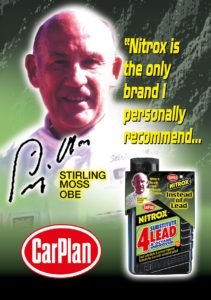 To have Sir Stirling Moss personally recommend our brand really says a lot about the quality of the product. Moss was after all a racing champion who raced from 1948 to 1962, won a phenomenal 212 out of the 529 races he entered, including 16 Formula One Grands Prix. He would compete in as many as 62 races in a single year and drove 84 different makes of car over the course of his racing career.