Automechanika 2018
Tetrosyl, one of the largest manufacturers and suppliers of automotive parts and car care products in Europe, are proud to be exhibiting two stands at the 25th edition of Automechanika Frankfurt in 2018. Tetrosyl has a long history with exhibiting at Automechanika, exhibiting in Frankfurt in both 2012 and 2014, as well as Shanghai in 2014 and Dubai in 2015. This anniversary edition promises to be the biggest yet for Tetrosyl, with two large stands exhibiting a variety of brands to European and International customers.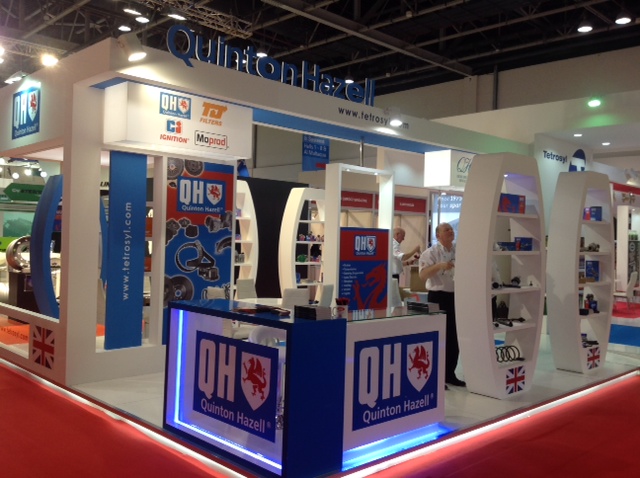 Our brands Carlube & Quinton Hazell will be the main feature on our stand in Hall 5.0, Stand E59.  The stand will feature a large selection of OEM quality automotive parts from our 30,000+ lines, including new parts introduced into the Quinton Hazell, TJ Filters and Ci Ignition ranges. Tetrosyl will be actively seeking distributors from various countries for all brands.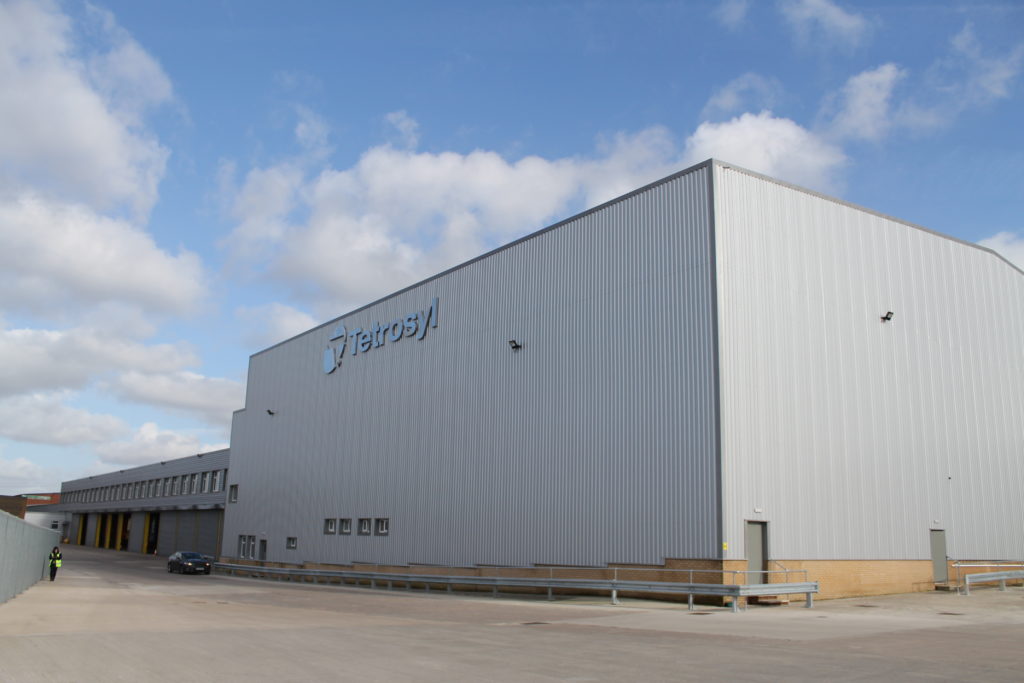 In addition, on the 30th anniversary of Carlube, the stand will comprise of a wide range of high performance automotive lubricants.
 The Carlube portfolio covers over 99% of the European car parc and commercial vehicle parc across Carlube, Triple R and Triple T. It is this combination of lubricants and parts from our Carlube and QH ranges that allows a customer to buy all components for a vehicle service from one company. There may also be an extra surprise on the Quinton Hazell stand, so look out for something out of the ordinary on display.
The second stand will feature Aqua-t and our Refinishing division in the new Hall 11.1, Stand F67. Here Tetrosyl will be presenting the Aqua-t waterborne paint systems, along with a full range of high quality refinishing products which provide a complete refinishing solution. The stand will include a demonstration area with a leading laboratory technician where compounds and polishes will be demonstrated, and the various paint schemes available from a full-scale distributor to a mobile repairer.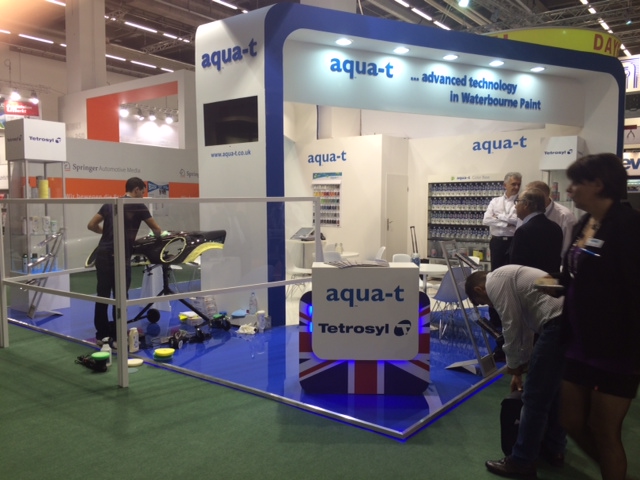 In addition to the main stands, QH products will also be featured in cabinets around the exhibition venues in Frankfurt – can you find them all?
Tetrosyl will be showcasing at Automechanika Frankfurt between the 11th and 15th September 2018.