Tohill completes first ever World Rallycross Championship
Irish rallycross star Derek Tohill contested the final round of the FIA World Rallycross Championship at the brand new San Luis circuit in Argentina last weekend [Nov 29th], and only just missed out on a place in the semi-finals, winding up in 13th position at the Intermediate Classification.
Driving the LD Motorsports prepared Citroen DS3 Supercar which he has raced around the world in 2014, Tohill's event in South America was dealt a cruel blow before the open practice session on day one had even finished. With a down-on-power engine, the Irishman was unable to get to turn one at the front of the pack in his heat races and spent the weekend racing in traffic.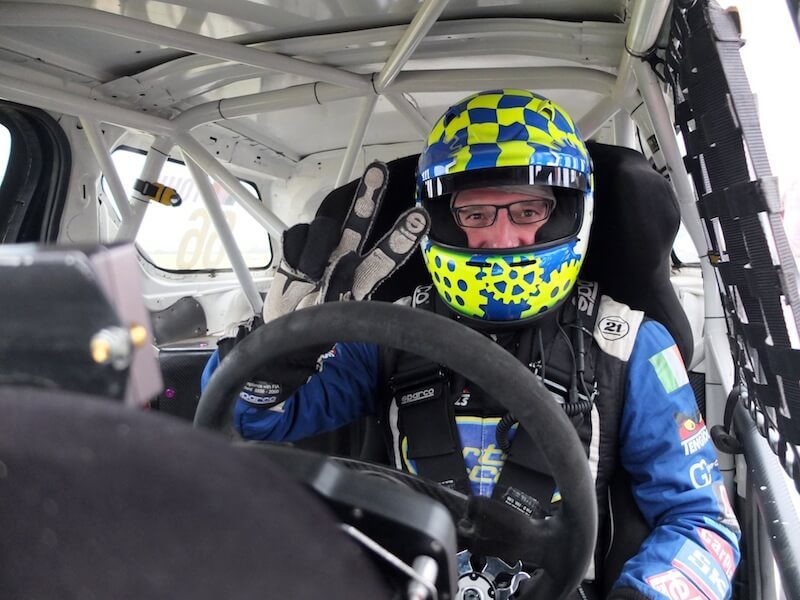 We were carrying an engine problem all weekend which put us on the back foot. We only had one heat with no issues, but even in the good heat we did have, my team mate Henning [Solberg] was in front of me and through a load of dirt onto my windscreen. I went for the washer switch but turned the car off" said the Teng Tools supported driver. "I probably lost five seconds restarting the car. It was totally my fault, and sadly that was probably what made the difference between making the semi-finals and not, but that's life. Everyone makes mistakes".
While disappointed not to make the semi-finals at the final event of the season, Millers Oils driver Tohill collected a useful points haul in Argentina to climb above Ken Block and Johan Kristoffersson in the championship standings. After the twelve rounds of the inaugural World RX campaign, Tohill finished in an impressive 14th overall from the 58 drivers who scored points in the series.
"The town here at San Luis has some of the most enthusiastic people we have ever seen in our lives. It's important to be here in South America to show them rallycross.
The sport is fantastic. It's been a very hard weekend for everyone in the team and it's not the way we would have liked to have ended the year, but we've completed the marathon. It's like victory for us to have completed and survived all twelve rounds.
Thanks to my sponsors, supporters and family who have stuck with me through thick and thin. It would have been easy to quit when times have been hard this year, but we stuck at it. The lads that look after my car have worked so hard, they have been soldiers! I can't thank everybody enough for their support, including all of the promoters and the media for everything this year. It's time to regroup and come up with some fresh plans for the future".